Products
For nearly 10 years we have been striving for perfection in designing solutions for home, public and commercial spaces. Each element of the system has been conceptualized, tested and produced by us and we are the first Polish company to have developed complete packages for powering and controlling terrace gas fire pits.

Apart from standard manual adjustment, our fire pits can be controlled via a remote or a smartphone. Owing to a mobile app you will be able to control the fire pit from anywhere at home or in the garden.
Pots
Equipped with water drainage and protection of roots from overheating, they make up a perfect solution for your plants.

MORE...
Openwork walls
Decorative garden panels, ideal for separating or shielding a garden area. Apart from our catalogue designs, we are able to cut out practically any pattern supplied by the client.

GO TO ORDERS
Individual project
In addition to products from our regular range, we also carry out orders according to individual customer specifications.

GO TO ORDERS
New!
Control your gas fire pits through a mobile app
From now on, you can control our gas fire pits via a Fireplace mobile app.
‍
The app allows you to connect to the fireplace and personalize it. Adjust flame intensity, change a cylinder, ignite and put out the fire pit via your smartphone. A history of readings and a possibility of locking in the user mode is available.

The Fireplace app is available in Google Play and App Store.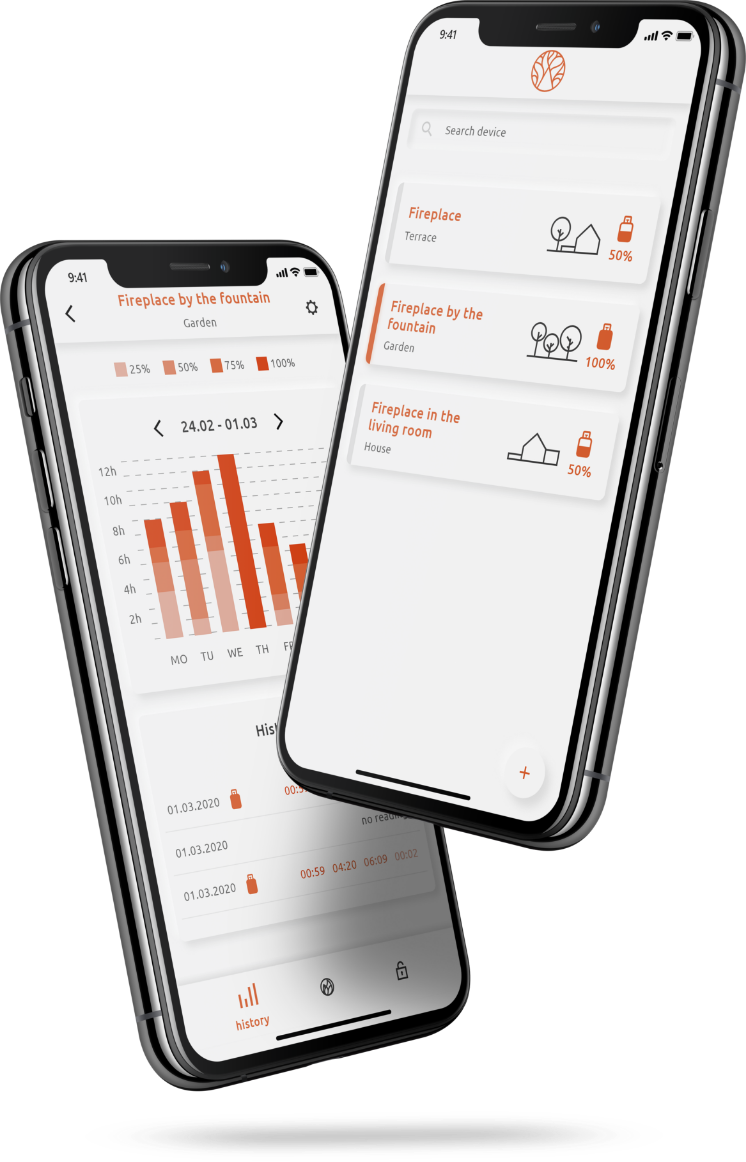 Executed projects
See the selection of best projects executed by us.
Technology
Get to know Corten steel technology that we apply to produce our fire pits and download a catalogue of textures and colours.
Catalogue of textures and colours
Being a result of many years of research and work and including multiple proprietary and patented solutions, our gas fire pits belong to the best solutions on the market.

Corten steel
Corten is a structural steel that is resistant to atmospheric corrosion. It belongs to a category of weather-resistant steels. Its chemical composition is selected in a way that makes a natural patina coating in a rusty colour form on the surface. It is a result of the release of copper oxides in contact with air. This coating is tight and durable. It blocks off corrosion, as the oxygen does not come in contact with steel.

The Corten steel does not corrode under the effect of atmospheric factors, therefore it won't suffer damage even in many years. Such preparation of steel also guarantees its resistance to high temperatures.